About Us
About Peoples Bank
About Us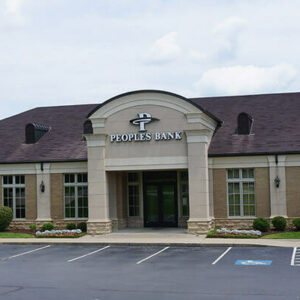 Peoples Bank was formed in September of 2000, however, our story begins long before that time. Most of our employees and directors started working together in the early '80s, for Grant County Bank. Throughout the '80s and '90s, the name on the outside of the building changed several times, but for the most part, the people inside the bank stayed the same. The founders of Peoples Bank came to realize that the name on the building didn't 'make' the bank; rather, the employees and customers who passed through its doors were its heart and soul. With this in mind, Peoples Bank was born. Since then, it's been our mission to be the bank "where people come first." Nothing is more important than our customers and it is our privilege to serve your banking needs with care and excellence in mind. Today Peoples Bank is going strong, continuously evolving to the needs of its customers while staying rooted in its core principles, including friendly customer service and personalized banking solutions.
OUR MISSION:
Responsibly serving the individuals, families, and businesses in our local communities and helping them achieve their financial goals.
OUR VISION:
Peoples Bank strives to be the model of community banking.  We immerse ourselves in our local communities and enhance the customer experience while seeking to positively impact the lives we touch. This will be accomplished by:
Creating a vibrant work culture

Empowering our staff to make fast, local decisions

Providing unparalleled customer service

Offering the best bank products available

Demonstrating dedication to the success of our customers and our bank
OUR VALUES:
C.A.R.E.
Community | Accountability  | Relationships  | Excellence